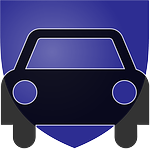 If it is your aim to get discount auto insurance then you should always compare companies and gather a wide range of quotes.
Thanks to the internet, this whole process is made a lot easier, especially if you use a comparison website or hire an online broker to do all of the hard work for you.
Here are 5 factors to consider when comparing auto insurance:
Type of auto insurance
Before you go any further, it's essential to understand what type of auto insurance you are looking for. As an example, there is third party insurance, third party and theft insurance, and fully comprehensive insurance. Don't start comparing auto insurance until you know exactly what you want, as this helps to narrow down your search.
Insurance bundle deal
Did you know that many insurance companies now offer bundle deals to help you get huge discounts? This means that if you were to bundle your home, travel, life, health, and auto insurance together, then you would probably be looking at saving hundreds of dollars every single year. Don't start comparing auto insurance until you take this into consideration.
Ask for a discount
If you are thinking of jumping ship and swimming away from your current auto insurance provider, then before you start comparing quotes offered by other companies you might want to ask for a discount. Simply tell them you are looking elsewhere because the current policy is too expensive, and you might be surprised to find them offering you a discount to try and persuade you to stay as a customer.
It's not always about the price
While getting cheap auto insurance is important (especially in this economy), you must understand that it's not always about the price. As an example, you could sacrifice a lot excess in order to keep your premiums low, but if you happen to be involved in an accident then you will have to pay a lot more out of your own pocket. Definitely something to think about.
Customer service
Something that not many people think about is the level of customer service offered by an auto insurance company. Let's say that you have just been involved in an accident and need to contact the company fast, what happens if you can't get through to anybody? Many of the cheaper insurance companies do not make customer service a main priority, so you should keep this in mind when choosing a provider.
Read More